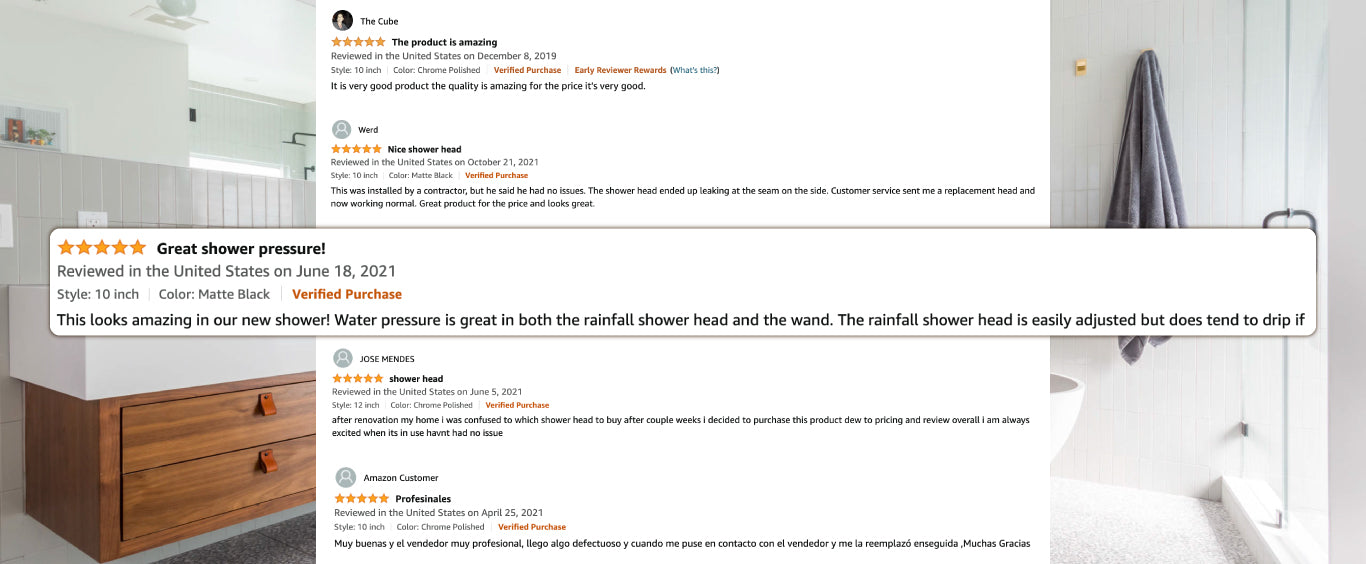 Buyers' recognition of gotonovo
For buyers, the most important thing about shopping online is buyer reviews. Real and effective buyer reviews can help buyers know the real usage of products after they are received. For bathroom products, other real buyer pictures can help buyers understand the effects and functions of the product after installation. Help buyers understand whether products of different styles, such as faucets, showers, and bathroom accessories, are suitable for their home decoration style.
To judge whether the review of a product is true, smart buyers can look at the product's review content and Q&A. If the questions raised by the Q&A buyer on a product page are all about this product, and the content of the buyer's comments is also about this product, and there are pictures to prove it. It means that this is a real buyer's comment, and you can buy with confidence.
In many cases, bad reviews can also truly reflect the authenticity of the reviews. Because a product that sells well without bad reviews is not real enough.
Taking a product of Gotonovo as an example, we can see real and effective feedback from buyers.
We can clearly see from recent buyer reviews that the content mentioned in customer reviews is about showers and various parts of shower accessories, which shows the authenticity of the reviews. And the installation and use experience of other buyers can help buyers make judgments.
We hope that the above content can help buyers identify product reviews and understand the reliability of gotonovo product reviews.